In Autumn 2 we cover the space topic.
Autumn Term 2
Space
In Year 2 we learn all about Space, this involves everything from the solar system and the planets to space flight, astronauts and NASA.
We will be learning all about space and the solar system.
We hope to have a visit from the Polestar Planetarium where we will walk on the moon with Neil Armstrong, and go on an exciting journey around the solar system. We will fly around Saturn's rings, and dive down into the sea of Europa, one of Jupiter's moons. We will study the night sky and learn about how the Ancient Greeks created stories and pictures around patterns in the stars. We will learn about the historical event of Neil Armstrong walking on the Moon, place it on a timeline and look at how this is a nationally historical event.
The space landing will also be used to develop our design and technology skills where will construct moon buggies and space vehicles that move. We will look at how we join different materials and how we can make objects move using wheels and axles. Through science we will look at the basic needs of humans and animals and what they need in order to survive.
Tim Peake
We recently participated in the "Cosmic Classroom" live link with British ESA astronaut Tim Peake this took place on 2 February, 2016 at 2pm GMT.
Nearly 300 school children joined TES, UKSA, and ESA, at the World Museum in Liverpool for a live Q&A with Tim from the International Space Station and nearly half a million more watched the broadcast right here below!
https://www.tes.com/cosmicclassroom/
A television show was broadcast live from the International Space Station (ISS) and the astronauts talked about what it was like to live in space. The website below has got some brilliant information and videos to help you learn more about space.
On Oct. 14, 2012 a man named Felix Baumgartner jumped from the edge of Space. He broke the speed of sound reaching an estimated speed of *833.9 mph (1,342.8 km/h) jumping from the stratosphere, which when certified will make him the first man to break the speed of sound in freefall while delivering valuable data for future space exploration. Felix broke two other world records (highest freefall, highest manned balloon flight) during his jump. This has since been broken in 2014. Can you find out who broke Felix's record?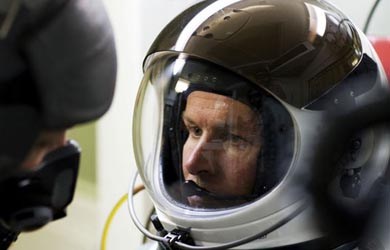 You can find out all Felix here.
Click on the pictures or the blue links below for more websites all about Space.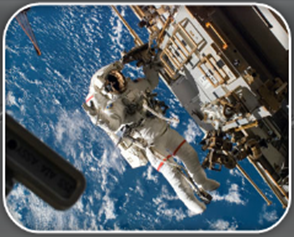 Nasa spacesuit-You can learn more about the suits astronauts wear in space.

Space for Kids-a fun and interesting website with lots of facts and great information.
Solar system -this is a good site to test your knowledge.