Phonics
Throughout the school we use letters and sounds which is supported by the jolly phonics scheme.
These are the sounds that we cover in reception and all children are expected to know in Year 1 and 2.
Children work through each phase in their phonics to learn each new sound.
Click on the links for resources and games to help your child with their phonics.
Phase One of Letters and Sounds concentrates on developing children's speaking and listening skills. The emphasis during Phase 1 is to get children attuned to the sounds around them and ready to begin developing oral blending and segmenting skills.
In Phase 2, letters and their sounds are introduced one at a time. A set of letters is taught each week, using the following letters:
s, a, t, p, i, n, m, d, g, o, c, k, ck, e, u, r, h, b, f, ff, l, ll, ss, t, j, v, w, x, y, z, zz, qu
phase 2 games
By the time they reach Phase 3, children will already be able to blend and segment words containing the letters taught in Phase 2.
In Phase 3 new sounds are introduced (one at a time):
ch, sh, th, ng, ai, ee, ie, oa, oo, ar, or, ow, oi, er,
When children start Phase 4 they will know a sound for each of the letters/groups of letters. They will be able to blend letters/groups of letters to read CVC (consonant-vowel-consonant) words and segment in order to spell them.
Children will also have begun reading straightforward two-syllable words and simple captions, as well as reading and spelling some tricky words.
Children entering Phase 5 will already be able to read and spell words such as trap, string and flask. They will also be able to read and spell some polysyllabic words.
In Phase 5, children will learn more sounds and letters/groups of letters. For example, they already know ai as in rain, but now they will be introduced to ay as in day and a-e as in make.
At the start of Phase 6, children will have already learnt the most frequently occurring sounds and letters/groups of letters in the English language. They will be able to read many familiar words automatically. When they come across unfamiliar words they should be able to decode them quickly and quietly using their sounding and blending skills. With unfamiliar words they will often be able to decode them by sounding them out.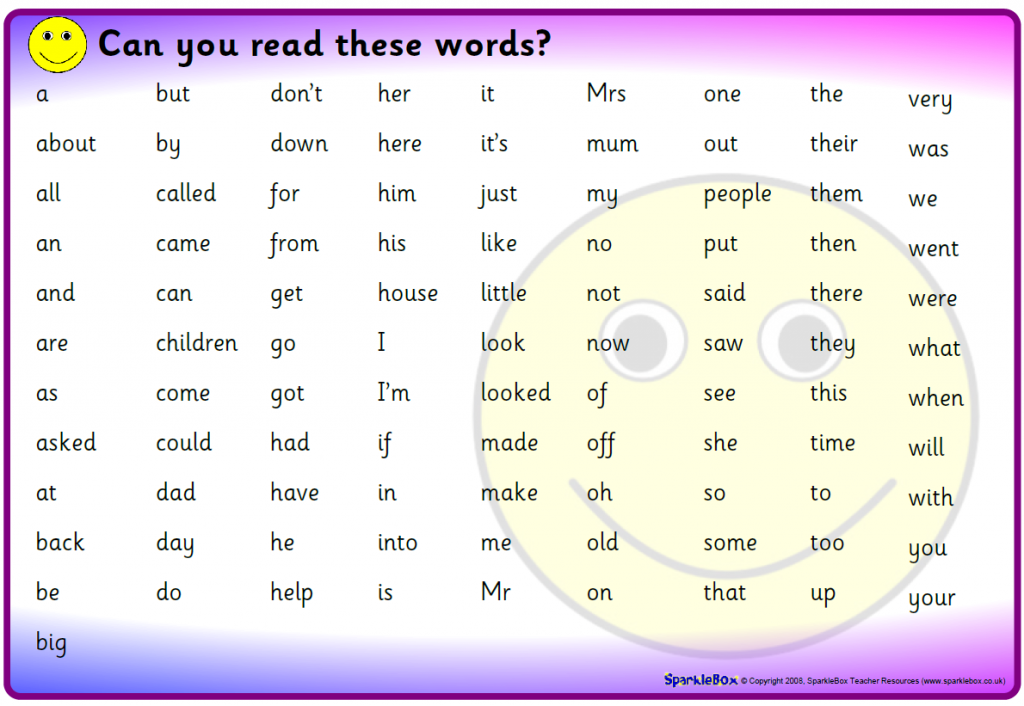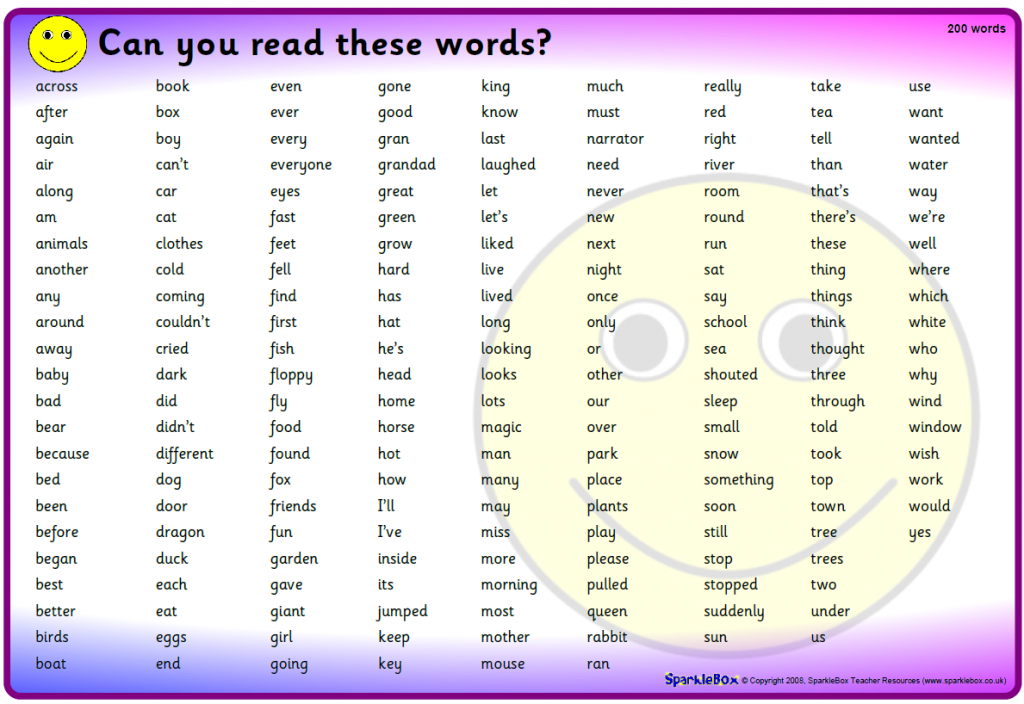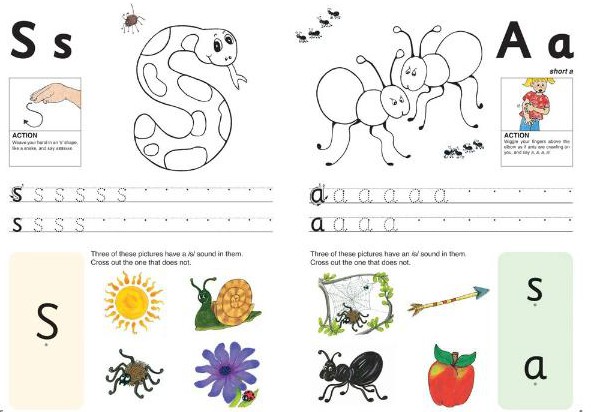 Phase 2
| | | | | | |
| --- | --- | --- | --- | --- | --- |
| a | an | as | at | if | in |
| is | it | of | off | on | can |
| dad | had | back | and | get | big |
| him | his | not | got | up | mum |
| but | the | to | I | no | go |
| into | | | | | |
Phase 3
| | | | | | |
| --- | --- | --- | --- | --- | --- |
| will | that | this | then | them | with |
| see | for | now | down | look | too |
| he | she | we | me | be | was |
| you | they | all | are | my | her |
Phase 4
| | | | | | |
| --- | --- | --- | --- | --- | --- |
| went | It's | from | children | just | help |
| said | have | like | so | do | some |
| come | were | there | little | one | when |
| out | what | | | | |
Phase 5
| | | | | | |
| --- | --- | --- | --- | --- | --- |
| don't | old | I'm | by | time | house |
| about | your | day | made | came | make |
| here | saw | very | put | oh | their |
| people | Mr | Mrs | looked | called | asked |
| could | | | | | |