Our School Uniform consists of a navy blue sweatshirt, a jade green polo shirt and black/grey bottoms. Please ensure your child has a coat every day and wears well-fitting, sensible shoes which she/he can fasten by her/himself.
These are all available from the following shops:
Natasha's
2 Buxton Way
New Street
Huddersfield
West Yorkshire
HD1 2UL
Tel: 01484 431260
Term Time Wear:
5 St. John's Road
Huddersfield
West Yorkshire
HD1 5AY
Tel: 01484 453534
Below is a picture of how our school uniform looks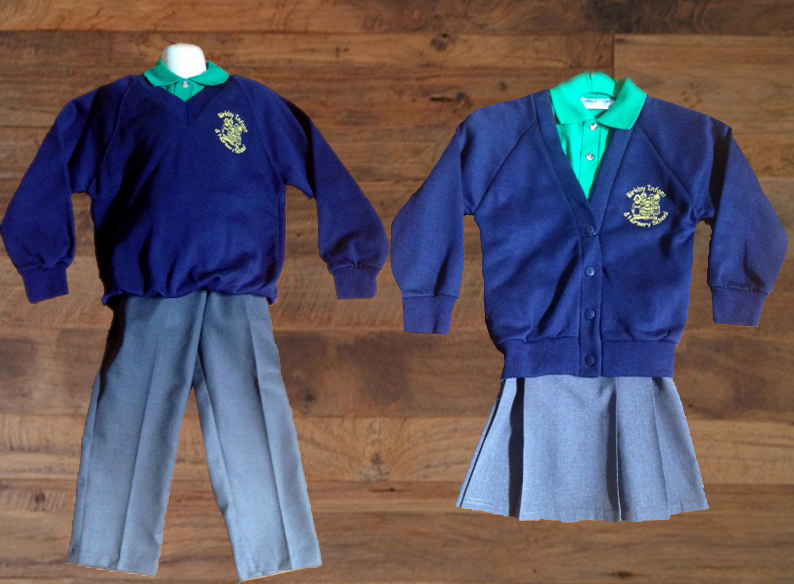 PE Kit
This is provided by school for all children.
No jewellery, including earrings of any kind, to be worn at school.